It's a very small milestone. I've used up a container of dye, and switched it over from holding dye powder to holding dye stock. Here's my brand new dye stock jar of Jacquard Sapphire.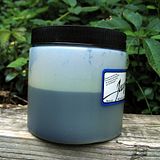 This is the second jar of dye I've used up. Yellow went first.
I'm slowly making progress on the yarn I need to dye up, but it's been so hot I've decided that plodding is acceptable. As long as I can get it all done by June 28, I'm still in good shape.
Meanwhile, I got a book today!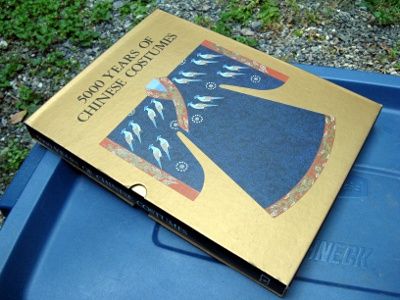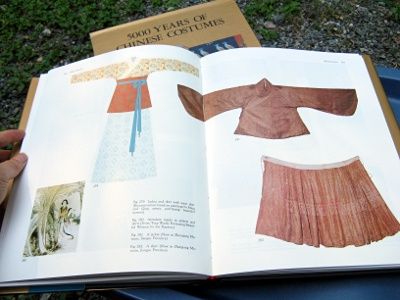 5000 Years of Chinese Costumes
by Zhou Xun, ed. Gao Chunming, 1987.
I was looking around for a book of historical dress, and this one looked like it had the right balance of schematic drawings, photographs, and artistic representations from the periods in question. It looks like a really enjoyable survey of the major periods in China. I'm looking forward to reading it.
It's out of print, so I went to
Bookfinder
to see who has it, and I nearly choked on most of the prices. I ordered the least expensive one from a bookseller in the UK. Since I stuck with standard shipping, I expected it to take longer than a slow boat to China (:P). I ordered it late on the 14th, and it got here today. A scant week, all told. So, good show, Henry Pordes Books Ltd!
Happy first day of summer, everyone!