I made a dessert tonight that was so fast and simple and delicious that I have to share it here.
Molten Chocolate Cake
, also known as chocolate lava cake. It's fast and easy to make, has a short list of ingredients, and it's sooooo good.
I dare you to keep decorum past the second bite.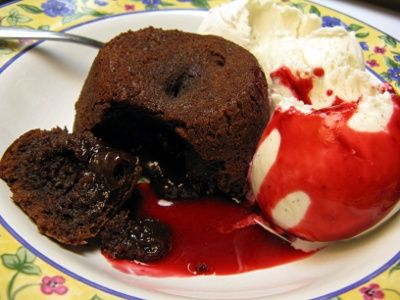 Recipe with my modifications after the jump.