A tale of two boxes!
After waiting in much anticipation, I received my Phatfiber Unbirthday Swap package today, and it was well worth the wait!  It's a fantastic selection of delightful things and I cracked up repeatedly when I opened it. It's not just what I wanted, it's also charming and full of character. Oh, what am I saying, I should just show off the haul: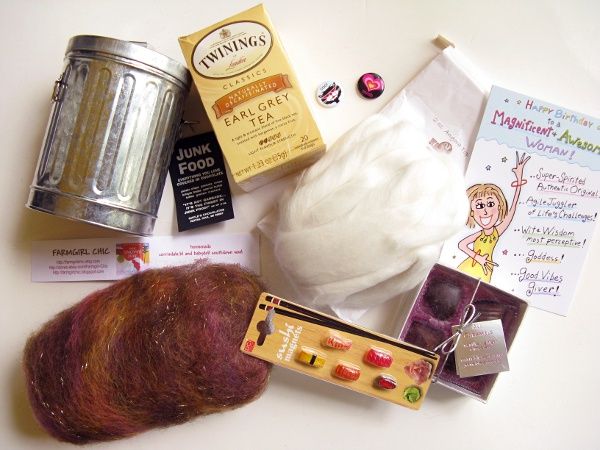 click for even bigger
The first thing that met my eyes was the little trash can, and I had to laugh. It's got a little black "trash" bag in it that's filled to the brim with
all sorts of crispy crunchy snack foods liberally covered in chocolate
. It's
brilliant
and I love the tin. I can just imagine using it to store things, perhaps yarn scraps, once I'm done with the candy.  I've been on a chocolate kick lately, so I imagine it will be emptied faster than usual for me.