It's that time again! Today is National Ice Cream Day and I've got another coupon for a pint of Ben & Jerry's up for grabs.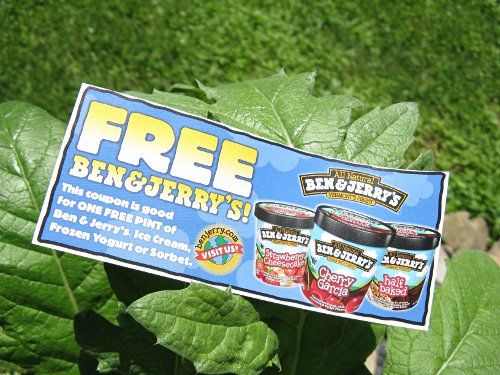 Just comment here any time through Thursday, July 22, about your favorite summertime treat(s), and you'll be entered in the random drawing! Please leave a way to get back in touch with you, or check back here on Friday, July 23 to see if you've won!
Once again, this coupon expires in 2011 and is only good in the US. However! Don't let that stop you if you're outside the US. If you win, I'll send a little surprise instead.
Myself, I love the bounty of fresh fruit the summer brings. One of my favorite extra special treats is a ripe, juicy peach or two cut up and smothered in vanilla ice cream. I've also been known to take a slice of chilled watermelon, straight through the melon like a wagon wheel and laid out on a plate, and go at it with a spoon. Or sit me down with a big bowl of cherries and leave me alone; I can never get enough cherries. Or I'll have a rootbeer float if I want something that instantly throws me into childhood nostalgia. What can I say, I love sweet treats!
I'll leave you with a picture of a melon. The farm gave us a few of these yesterday. This one is on the small side, but they don't get very big. 1-2 pounds is normal.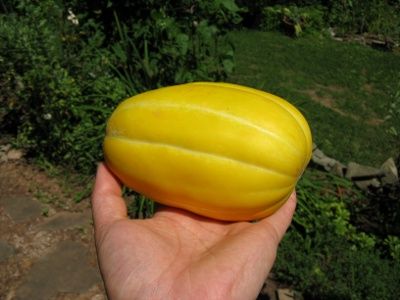 They're known as
xiang gua
in Mandarin, or "fragrant melon". After a bit of Googling, I found the English name is
early silver line melon
. They're small and hollow, white-fleshed and crisp, sweet and mild in taste like a honeydew. The skin is smooth and can be eaten. They're a bit underwhelming if they haven't ripened enough. We're going to let this one sit for a few days to improve.
Now tell us about your favorites! :)