I can't quite believe it's Thursday night already. I have so much left to do. *hyperventilates*
But one fun and quick thing I
can
do is announce that
LadySisyphus
was picked by the randomizer to receive September's food safe dye kit. Thanks for playing, everyone! Lots of fall colors in people's suggestions; autumn must be on people's minds! A drier season would be a good thing; the flooding in the region is really bad.
In random other news, I'm almost at another shop milestone and I tend to get myself little presents for those. This time around I ordered a custom hair stick from
Hapagirls
. I absolutely fell in love with her copper lotus and asked if she could make me a hairstick.
And she did
! It's so beautiful in person and it slips into my bun perfectly and holds great. I adore it and I don't think I'll take it off any time soon, even if I haven't actually reached my next milestone yet!
Here's a blurry picture of it in. Uh, please ignore the messy hair, etc.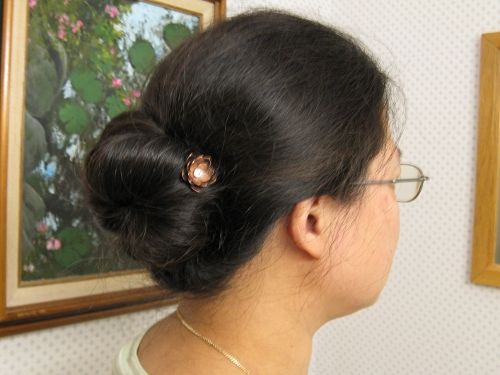 Now I've got to run and get some more work done. I have to label all this and pack it away for the show. This is all the yarn I dyed the last few days of August and then this week, less about 40sk of yarn and also the 2 pounds of fiber I dyed last night.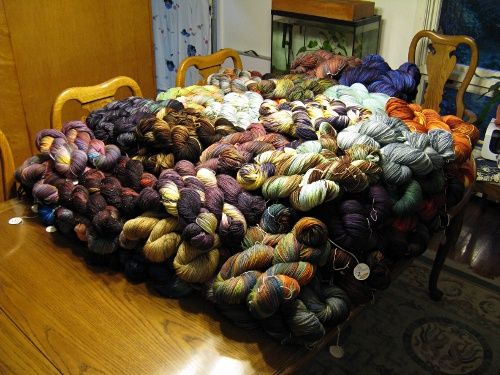 In some ways I can't wait for the festival, even with everything I still have to do. Once it's here and then done I can go back to normal hours!
Hope to see some of you there this weekend!